Top Ten Sedans For Rear Legroom
By Jakob Hansen, 10/31/2022
Just because you want a sedan, doesn't mean it has to be small.
Related Articles
For those of you that have resisted the allure of SUVs and the pretense of their perceived increased practicality, the sedan still has so much to offer. Especially when it comes to interior space and rear passenger legroom.
Automakers have realized that the people, like you and I, that still want a sedan, do so because they still appreciate the handling qualities a sedan can offer over an SUV. Meaning the sedans we love now are even better than ever before.
The problem is, many people believe that having a sedan means giving up on space. And oh boy, is that no further than the truth.
Many sedans, in fact, have more cabin volume than their SUV counterparts. Rear legroom is in the same regard. Sedans are no slouch when it comes to rear passenger space, so let's run through the Top Ten Sedans For Rear Legroom and how they rank against each other.
#10.
Toyota Camry
The Toyota Camry gets an honorable mention on this list, and for good reason. Its 38 inches of rear legroom don't technically earn it the number 10 spot on the list, but the sheer impact this vehicle has made on the industry does.
There are other cars that beat it in rear legroom (Chrysler 300, Lexus ES350, and Dodge Charger), but the Camry is a vehicle that is so unapologetically good at simply...being a car, that it deserves a place on any list it comes close to.
The $24,425 invoice price of the Camry is what really sets it apart here.
You don't have to buy an overly bloated horribly driving cheap SUV to get extra space at an amazing price, you just have to buy a Camry.
#9.
Subaru Legacy
Subaru's own large sedan, the Subaru Legacy, is an exercise in automotive engineering that is not often replicated. The standard AWD, massive cabin, well-equipped interior, and built-in reliability set it apart from any other sedan on the market.
That massive cabin is what sold me personally. (Yup, I drive a Subaru Legacy.) That, and the fact that it's one of the only large sedans available with AWD and a manual transmission.
The large back seat, with its 38.1 inches of legroom and 57.3 in. of shoulder room easily swallows up two car seats, a large dog, the crazy amount of bags a family requires, and anything else a four-year-old feels he/she just has to bring.
What's more, the $22,745 MSRP makes the Subaru Legacy not only a large purchase, but a smart one too.
#8.
Toyota Avalon
Toyota's massive full-size sedan is more than just a big car, it's a people mover with style, luxury, and a perfectly composed ride.
But the Toyota isn't just about ride quality and interior amenities, the space is where the Avalon shines.
The 40.3 inches of rear legroom bring the whole package together. Whether you're a family man, Uber/Lyft driver, or simply like your extra space, the Avalon's got you covered.
Starting at $35,875, the Avalon fits a lot of car in a small price tag, especially in the hybrid variant—such as the one we have tested ourselves. It truly is an immaculate combination of luxury, class, efficiency, and space.
#7.
Honda Accord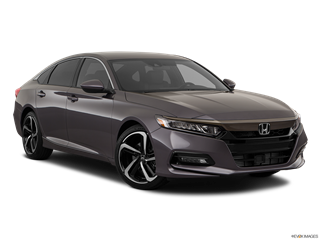 40.4 inches? How did they even do that? Truly, the engineers at Honda should be going to actual outer space rather than simply optimizing interior space. What a remarkable feat.
The Honda Accord—Honda's mid-size sedan, keep in mind—rings in more rear legroom than Toyotas full-size car, along with a laundry list of other "large SUVs". The overall interior capacity is a staggering 122.3 cubic feet. Compare that to the Toyota RAV4's passenger Volume of only 98.9 cubic feet.
Honda priced the Accord to compete as well, starting as low as $24,270. There's not much more to love than that.
#6.
Cadillac CT6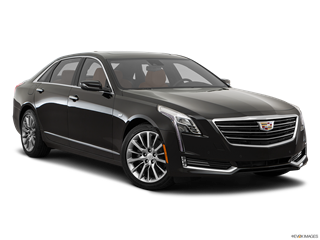 Cadillac's full-size sedan has rocked the luxury sedan world. The combination of luxurious materials, stately interior, sporty ride, and exterior styling set the CT6 apart from the competition.
However, what stands out to the people that actually use their back seats is the 40.4 inches of rear legroom.
Giving rear seat passengers the luxury of a Cadillac with the space of a large SUV, the CT6 is the best of both worlds.
#5.
Lincoln Continental
Lincoln is the special brand that we all just can't seem to shake, even though we still attach the name to our grandpa's dream car.
But the thing about Lincoln is, it's no longer your granpapi's dream car. Your grandad wouldn't even know what to do with a modern Lincoln.
The 30-way adjustable seats, extensive use of high-end leathers and materials, the 400+ horsepower engine—let's just say it's not the same brand anymore...
Regardless, they do still make a luxury barge the likes of which no other company can match, and the Lincoln Continental is just that. With its extreme interior comfort, neverending list of options, and massive 41.3 inch rear legroom, Lincoln may just be your dream car when someone starts calling you grandpa.
#4.
Toyota Corolla
A Corolla? Ranking on an interior size list? Yup, that's right.
Not only is the Toyota Corolla the smallest vehicle on this list, but also the cheapest. And yet, it still pulls comfortably into the number 4 spot.
For reference, all remaining vehicles on this list are the largest sedan of each respective brand offers, high-end luxury barges, with specialized rear-seat packages available for ultimate rear-seat comfort—chauffeur comfort.
And then here's the lovely Corolla, strutting in with its $19,925 MSRP, small car dimensions, and humble beginnings. What a lovely little bugger.
We love the Corolla for the fact that it fights against giants, and never falters. It may not be as nice on the inside, have the posh badge on the hood, or a six-digit price tag, but it is the best at being a car, and a car is all that most of us really need.
#3.
Audi A8 L
The Audi is the least established in the large barge sedan world when it comes to German luxury sedans. They may have done luxury sport sedans for long enough, but when it comes to the large, full-size sedans, the A8 has always lagged behind the others from Bavaria and Stuttgart.
But the A8 has grown to become quite competitive in the market, even outshining its competitors in more than one metric. Unfortunately, rear legroom is not one of them.
Ranking with a rear leg capacity of 42.9 inches, the Audi A8 is slightly lacking behind its nationalistic brothers but still remains large enough to secure a third-best position on this list of cars.
With a starting price of $85,200, the Audi is nothing to snuff your nose at and provides every bit of worth from its standard AWD, sporty and comfortable interior, and immensely luxurious interior. It truly can be the perfect daily driver for those that simply need, a little extra space.
#2.
Mercedes-Benz S-Class
Mercedes-Benz S-Class, the most opulent car in the world.
Well, at least in this case, the second most opulent car in the world.
Regardless of its place in this list, the S-Class is as iconic and important to the automotive world as it is unnecessarily luxurious. The absolutely stunning interior is lined with only the finest material, with the absolute best craftsmanship, and to the utmost degree.
Every single item in an S-Class is carefully engineered to a nearly intolerable level of preciseness to deliver only the best-made product the Germans could possibly come up with.
Rear seats are clearly a focal point of the car as some people chose to be chaffered in their S-Classes, and therefore have received an impressive 43.1 inches of legroom, enough to earn it the second most place on this list.
The only thing missing is your bum in the seat, and for a car that starts at $94,250, it should be.
#1.
BMW 7 Series
The king of the sedan, the BMW 7 Series.
A true marvel of engineering, comfort, and speed. What started out as simply a well made large car that knew how to handle a curve, has turned into a true first-class all-rounder.
The crown for the king of the sedans frequently changes hands between the S-Class and 7 Series, depending on what metric the king is to be determined by. In this case, however, rear-seat legroom is the determining factor, and it just so happens that the 7 Series has 1.3 extra inches of legroom over the S-Class, placing it with 44.4 inches of rear legroom.
What's not measured, however, is the ride of the 7 Series. It's simply engineering genius that they get the full-size sedan to handle as it does and still give rear-seat passengers comfort on that level.
The $86,450 price tag also places it lower than its closest competition, another win in BMW's corner.
Closing
The sedan has brought us into the modern era. Over a century of dominating as the primary layout of a car–a hood, four doors, and a trunk–has led to where we are today.
The majority of the buying public now chooses to purchase SUVs and, while I don't agree with the decision to purchase a larger, less efficient, worse driving vehicle, I certainly do understand the appeal.
However, for us lucky few that the sedan still fits our buying needs, we have a great (but diminishing) amount of choices. At that, our choices have grown to become sporty, efficient, and genuinely fun vehicles. As sedans dye off, the only ones that will be left are the good ones, the ones we would want to buy anyway. That's a good thing!
Rear legroom plays a major role in that place, particularly in the fact that sedans have to fit their passengers comfortably. A good amount of the cars on this list will survive the SUV-apocalypse, and for good reason, they are simply good cars; with useable space, great road handling, and large backseats.
For those of you that want to be higher off the ground, I feel you. I can understand the appeal. But for many of us, we will keep our sedans, and their large rear legroom.
Considering pre-owned? Interested in financing? Carvana has options for you! With Carvana, you can finance your vehicle with competitive rates, and can even utilize a co-signer! All of Carvana's vehicles are inspected and reconditioned by technicians and have no reported fire, frame, or flood damage according to CARFAX™ and AutoCheck®. Click Here to get pre-qualified with Carvana.


Related Articles