Top 10 Cars For Self Driving
By Jakob Hansen, 8/17/2022
Self driving cars are closer to reality than you may think. Your safety and comfort have never been more at the forethought of technology than right now.
While fully autonomous cars are still a thing of dreams and Hollywood movies, the technology to let yourself loose from the constraints of everyday driving is getting better every month (sometimes it feels like every day), and it's now common for many cars to have features that mimic aspects of self-driving cars.
Semi-autonomous driving is the latest and fastest growing technology in the automotive world. I recently purchased a vehicle on this list, and was surprised that "Pilot Assist" meant steering, acceleration, breaking… all on its own (well… with a touch to the steering wheel every 10 seconds or so). With these new technologies, not only is driving made easier, but lives are saved. When innovation combines with safety and convenience, the consumer benefits in more than one way.
#10.
Nissan Leaf
Price With Feature: $42,550
Manufacturers with an economy and luxury brand under the same umbrella have a distinct advantage in that they are able to trickle down the technology from the top cars into their more affordable vehicles. Nissan and Infiniti share ProPilot semi-autonomous technology. The system is capable of acceleration, braking, and, surprisingly for the price point, steering input as well. ProPilot, of course, requires hands to remain on the wheel, queuing an alarm as soon as they are removed from the wheel. However, having the system available at such a low price point is an innovation in on itself. The system will be available on the Nissan Leaf and Infinity Q50 and Q70 and will eventually make its way into several other Nissan vehicles.
#9.
BMW 5-Series
Price With Feature: $53,400
BMW's innovative self-driving technology is called BMW Traffic Jam Assistant. This system can fully operate the vehicle from start to stop, removing the need to deal with the monotony of bumper-to-bumper traffic. The system is available in the BMW 5-series and above. It does require hands to still be on the wheel, however, no input is needed from the driver. Traffic jam Assistant can operate the steering, brakes, and throttle smoothly to provide a comfortable experience in the worst driving condition, rush hour traffic. The system does have limited usability restrictions, however, making it lower on the list than others.
#8.
Audi A8
Price With Feature: $58,900
Audi Traffic Jam Pilot is a similar semi-autonomous driving system to BMW Traffic Jam Assistant. The system, available in the Audi A8, is designed to be used in some of the most common traffic situations, such as bumper-to-bumper driving. Available for use while driving under 37 mph (60 kph), the system can steer, accelerate, and brake, even down to a complete stop. Hands must remain on the wheel at all times, however. The speed limitations and lack of lane changes are limiting factors for this system.
#7.
Lexus LS
Price With Feature: $76,325
Lexus level of comfort is nearly unmatched, and now driving comfort has come even farther with their iteration of self driving technology. Available in the Lexus LS, the semiautonomous driving is available to start, stop, cruise, and change lanes. The system requires full hands on the wheel and is not as intuitive as some of the others on this list, however, it is capable of self driving to an adequate level.
#6.
Mercedes-Benz E-Class
Price With Feature: $53,500
Mercedes-Benz has always been at the forefront of innovation. Leading the way with the first traction-control system, the first direct injection engine, the first ABS system, and don't forget the first automobile! Mercedes is one of the leaders in safety and performance technologies, and self-driving technology is no different for them. Mercedes-Benz Drive Pilot is level 3 autonomous driving technology. Which means it can fully drive the car under certain conditions but can request you to take back the wheel at any point. This feature is available at almost any speed and any weather condition, however, hands must still remain on the wheel, for the time being. Available on the E-Class and S-Class.
#5.
Kia K900
Price With Feature: $59,900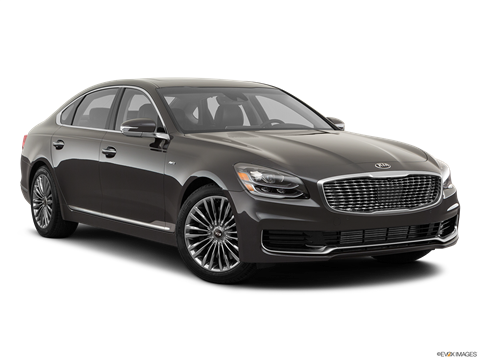 You may be surprised to see a Kia on this list, but if you know about the K900, you know why it belongs here. The K900 is Kia's flagship vehicle that competes with vehicles far out of its class. Kia's DriveWise encompasses all of Kia's active safety features and is capable of accelerating, cruising, braking, and steering the vehicle within its lane. The K900 is already a value-driven luxury car, but with its semi driverless technology, it becomes a formidable comparison.
#4.
Ford Edge
Price With Feature: $29,995
Ford is making its efforts to comply with their promise to the Obama administration to have automatic braking as a standard feature in all their vehicles by 2022. Ford Co-Pilot 360 is the culmination of all of the safety systems. The higher end system includes lane keep assist, automatic braking, adaptive cruise, and much more. The system will first be seen in the new Ford Edge and will quickly trickle to every other vehicle in the line-up.
#3.
Cadillac CT6
Price With Feature: $87,790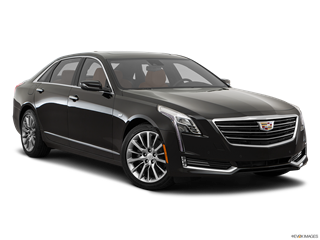 Cadillac's Super Cruise is a unique system on the list. Available on the Cadillac CT6, it is designed to be able to drive hands free without any input from the driver. The caveat is that it must on the roads that Cadillac has mapped out. As of now, that is only around 150,000 miles of American roads. However, when the system is used outside of these mapped roads, hands must remain on the wheel, but the system still operates very well.
#2.
Volvo V90
Price With Feature: $53,450
Volvo's new infrastructure has produced some truly beautiful and technologically advanced vehicles, and the V90 definitely falls into this category. Volvo Pilot Assist is a nearly full autonomous driving system available on the V90, with little input needed from the driver. The system is capable of performing all driving tasks including driving around bends and lane changes, stop and starting and cruising for miles. Available on nearly all Volvo models, including the S90, V90, and XC60, Volvo Pilot Assist is one of the best semi-autonomous systems on the market.
#1.
Tesla Model X
Price With Feature: $79,950
Tesla is well known for Tesla AutoPilot, and for good reason. The system works extremely well and has been on the market for an extended period of time, so it has been put through the wringer. The system was capable of driving fully autonomously until government regulation stepped in, so it is fully capable of driving a vehicle; following traffic, road lines, and even traffic laws. Tesla AutoPilot is available on all Tesla models.
Closing
Autonomous driving is the latest technology and will continue to grow and trickle into more and more vehicles. Being a part of this revolution from the beginning is not only exciting but also can save your life. The top cars in the industry are capable of driving you from one point to another with nearly zero input from you and can react to unsafe conditions faster than any human. The tech that seemed so far away is available right now and is ready to waft you off in safety and comfort.
Related Articles